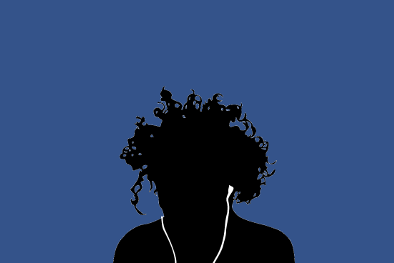 ep7. Kilimanjaro- part 1: Before the Climb
Man! What an adventure!
This episode is : LN's adventure of climbing Mt. Kilimanjaro. Part 1- "Before the Climb".
All sorts of anxiety, how I picked the tour company, what questions I asked, packing list, itinerary, my inner thoughts, etc.
Stay tuned for part 2 (the climb!).
Thanks to:
Nyangeadventures.com (Praise Nyange- owner)
Emma's Revolution's song "Kilimanjaro"
---
Transcript:
"TELL ME ABOUT KILIMANJARO!"
<Where in the World is LN? Intro>
Becky: Hey LN! Kilimanjaro! Wow! What a trip that will be! And now for your listening pleasure if you want to hang on for 3.40 seconds… I'm going to play for you a song called Kilimanjaro by Emma's Revolution. We'll see how this works- thanks to Voxer and Youtube! 
<Music: Kilimanjaro — Emma's Revolution — 4bars>
LN: Hey guys, I'm currently in Moshi, Tanzania. I'm going to be making two Kilimanjaro podcasts. This one is the preparation. All about how I found the company, the questions I asked, the research I did, the panic I experienced when I decided to, you know… hike up a dormant volcano for six days. The 2nd part will be my actual trek. So enjoy this one, and the next one will be out soon. 
<Music fade up/down>
I decided to climb Kili years back when I made my bucket list and since I was going to be in Africa, I figured I actually needed to do it. Kili is the 4th highest only-standing mountain in the world and it's on the north side of Tanzania on the boarder of Kenya. It's closest city is Moshi and this is where I was dropped off and started looking for tours. Now, I'm not really the type to go off and do a lot of research before I go do something. I used to be! But hanging out with friends, taking naps- that was all more productive. Needless to say, I didn't book anything ahead of time, but fortunately, for me, not for anyone else- a bunch of tourists who don't know how to read maps very well, got scared of Ebola and canceled. A lot of people did this, actually, because sales were really down. And this made me think that prices of the trek would also be down- but no. I was actually shocked that the tour fees were so high. $700 just for park fees for a 6-day hike.
PRAISE: Actually, Kilimanjaro, for example, for seven days climb, like the park fees are $70 and the camping fee, for Machame Route, is 50$ per day. And then the rescue is 20$ per day. So when you add the crew, the porters and cooks and guides it makes $720. 
LN: that was Praise Nyange. 
PRAISE: Yes I'm the owner of the company Nyange Adventures. Come as a client, leave as a friend. 
LN: I walked around a lot in Moshi. Asked a lot of friends about their trek. The cheapest trek I found was $850 but that raised tons of red flags for me. First- booking guy couldn't answer basic questions… Like, what food is served? How long has your staff been with you? Where do your porters sleep? Is there a dining tent? How do you deal with the trash? How many porters do I have? Do you have a Standard Operating Procedure for emergencies? What is the transport to and from the mountain like? 
I don't think he understood english very well. 
The 2nd thing that raised a red flag for me is that this means the salaries of the staff was next to nothing. Unhappy staff means unhappy LN and, basically, this is why I opted for Nyange Adventures. They call themselves 'the middle of the road' (in terms of price) and I wasn't disappointed at all. 
<Music swell up>
When I asked Praise for his answers, I was blown away by not only every correct answer (according to my gut) but also his attention to detail. 
(Do you have a standard operating procedure for emergencies?) 
PRAISE: Recently, a few weeks ago, one of the girls from Germany, she got sick on the mountain and after a few days she had to come back. 
(Does a porter come back with her?) 
PRAISE: the guide, actually. The park doesn't allow you to get down- the guide will take you down. That's why you have two guides. If someone gets sick, one can get down. 
(What is the transport like to and from the mountain?)
PRAISE: A private one. With all the other tourists and the porters and guides. 
(Is there a dining tent? Where do your porters sleep?) 
PRAISE: some people have just one tent for a mess tent and porter sleeping. But we have a dining tent and a special tent for the porters. 
(How long has your staff been with you?)
PRAISE: three years now. I've had my guys for three years. 
(How do you deal with the trash?) 
PRAISE: First of all, you aren't allowed to bring any plastic. Tomorrow if you have ziplocks- you can't bring. And the cook doesn't allow normal stuff. At the gate, everything is checked. So they don't allow anyone to bring in plastic. And the crew? Porters have to make sure that everything, rubbish and stuff, has to come down. 
<Music swell>
LN: so, personally, I've been training this for a while. When I was back state-side I was going to Crossfit every day, wearing a gas-mask during workouts, trying to get used to not breathing, essentially. I would go running through the Namibian desert, forcing myself to drink three liters of water a day, then I forced myself to survive on half a liter of water a day, I learn to squat in the woods without peeing on my shoes! I totally thought I was prepared…. And it turns out that none of that matters. 
PRAISE: you train in Germany or Canada or America- but not Kilimanjaro. Kili isn't difficult, but the biggest problem is altiude sickness. And the thing is- first of all, you have to set your mind that you're going to make it. From that- walk slowly and drink water. 
LN: Pole pole
PRAISE: Exactly. 
LN: the packing list is really extensive. I was handed a stack of papers that explained the itinerary
(XXX_Inineray)
And the packing list…. 
(XXX_packing list)
Because I'm sooooo prepared, I came with a fuzzy bear hat, a down jacket, some mittens, a pair of convertible pants and a pair of vibrim 5-finger shoes. I was totally ready… ok. No. Not ready, just kidding, actually. I had to rent everything. So in a building, down some stairs, through a shop that looked like REI vomitted over every wall- every square inch was covered in gear ranging from stuff from the 80s all the way to the very newest stuff, all shades, color, all varities all grades. I went to the super market grabbed some baby wipes and cashews and went home to pack like a crazy woman. 
Meanwhile, I was questioning everyone and everything that walked into the Rafiki Hostel's lobby about the mountain. What was it like? What was I forgetting? What was your experience like? This is what everyone said….
PRAISE: You have to get to the summit. To feel the sunrise on your face. 
ADI: Yea, do it! Climb up there! 
LN: anything you're glad you brought or wish you brought? 
ADI: More underware. 
PRAISE: Summit days- get ready for that. Pole pole… and it's going to be hard. 
SHANNON: It's an amazing experience, it's hard as F*#@, but it's pretty amazing to think that you're walking up a volcano! I found some magma that I'm taking home with me, that is apparently really rare- and even walking down the mountain- and knowing that's where magma was flowing… It's an amazing experience, even if it nearly killed me. (Laughs) Bring lots of toilet paper, and your wipes… Lots of water-proof clothing, and camera! 
LN: and batteries!
SHANNON: BATTERIES! Oh and medication. 
MATEA: yea. Definitely do it. It's an amazing experience being above the clouds in the middle of the night and seeing the entire world below you. And then seeing the entire world awake in front of you as the sun comes up. And seeing your body push forward when you don't think it can to get to the top. And, um… Knowing that there are so many positive people in your life that helped you get there and you can do it! And you did it! So it's really difficult, but I think- the great thing for me is when we did the meditation/visualization that night of going up the mountain before hand and throughout that climb thinking through that. So– definitely bring underware, meds, diamox- bring it! Plenty of batteries.. Did I already say underware? Bring extra underware. Baby wipes. Hand sanitizer. Things that make oatmeal better…. And…. A big smile!
LN: Before going to bed, I sent myself this voicemail: 
I'm feeling really anxious, but excited. Today I was all a big bundle of nerves and people kept saying 'nah, you'll be fine. Pole pole!' which means slowly slowly. And drink lots of water. So, I woke up this morning with cramps right down my left side- that's going to be interesting. I hope it goes away by tomorrow. But other than that, I'm looking forward to tomorrow. Tomorrow will be a great day of rainforest and blue monkeys and all sorts of cool things. I just hope that I can capture all of them on my camera, which is also my recorder, which is also my iphone that I'm talking into and not lose battery. That's my biggest worry is getting to the top with no battery. That would suck. Actually, I have a lot of worries: Altitude sickness and losing battery, and not having a good time. That is a big worry. Because you pay a lot of money to climb this volcano — and if I can get through it that would be great. With that… I'm going to go to bed because I'm exhausted. Yea. Good night. 
<Music: "Kilimanjaro" swell up…>
That night I kept waking up in a panic thinking I over-slept summit day, which was over six days away. The climb hadn't even begun yet! 
The next morning I got picked up by Nyange Adventures and the trek started. I was as ready as I was going to be. 
<Music: "Kilimanjaro" swells up and ends>
NyangeAdventures.com